​​​​​​​First part of a design research dedicated to exploring human-tree relationship.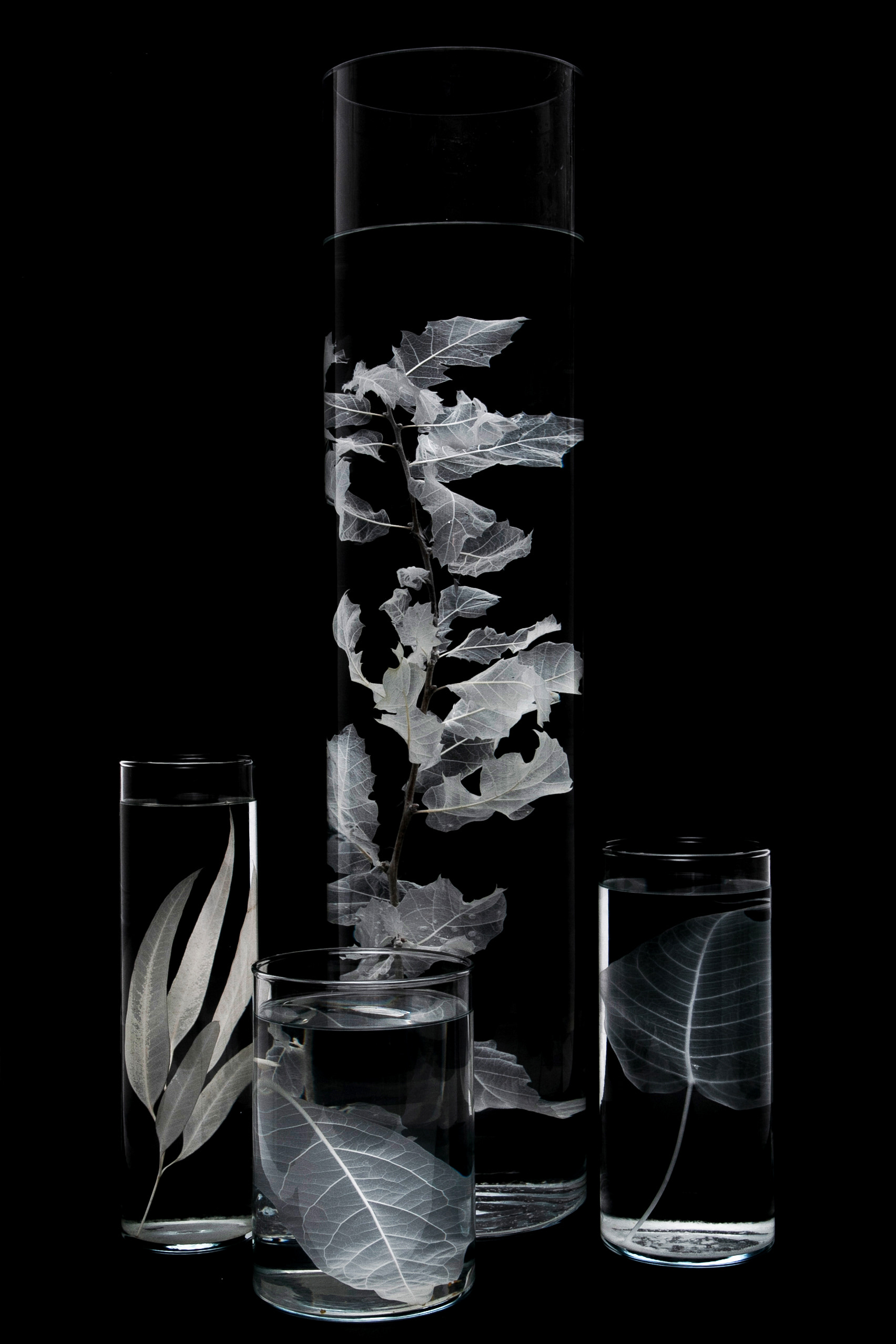 Etude No. 1 suggests a critical perspective on the fetishistic way in which trees are passivated into wood, and aesthetically praised for decorative and designed products. Composed of various naked scaffolds of tree parts (branches and leaves) collected from municipal pruning remains, ghostly debris floats silently in glass cylinders filled with liquid. Through the process of chemical treatment known as decellularization, the living cells of the various parts are washed away, resulting in an intact structural scaffold. The decellularized plant scaffolds produce a translucent remembrance of once a living, vibrant agent - a poetic manifestation of an extremely violent process.
However, designed objects do not manifest themselves as products of destruction. Decorative wood based products are often advertised as based on renewable material resources, and therefore automatically sustainable. Undeniably, the truth is much more complex. When we create decorative objects out of trees (wood), we rarely stop and wonder about the demolition process of living agents and all the myriad lives they house on their bodies. By transforming trees into objects of aesthetic admiration, the design discipline serves as an active participant in widening the Cartesian abyss that already holds us captive in its depths.
Not suggesting any instrumental solution, the pruning remains invite the human actor to contemplate Design's responsibility towards a more informative process of designing tree-based objects. Instead of a blind admiration that neglects the original creator of the object, a thoughtful process acknowledging the price others pay for our aesthetic enjoyment is needed.